01 MV Instagram 640x360 / 01 MV Instagram 640x640
Special Product Catalog Templates Prepared as Mini Videos for Instagram. They comply with the size and aspect ratio required by Instagram for video posting. The resulted video file is ready to be posted and meets all standards.
You can select among two templates that differ in the format size: square or wide. What template to use, is a matter of your personal taste. Both will be posted in an ideal way.
Each frame shows either one item or one product photo, if there are more than one. A code, name and price will be also shown with the photo. The price can be hidden.
How to Make a Video Catalog of Products for Instagram?
First check the items in the list, for which you are planning to create a catalog (if it is one product, your catalog can be created from all pictures of the selected product)
Click the main menu button Mini Video in MyBusinessCatalog.
Select a catalog template and click the button Create a Video.

Detailed description of creating the catalog .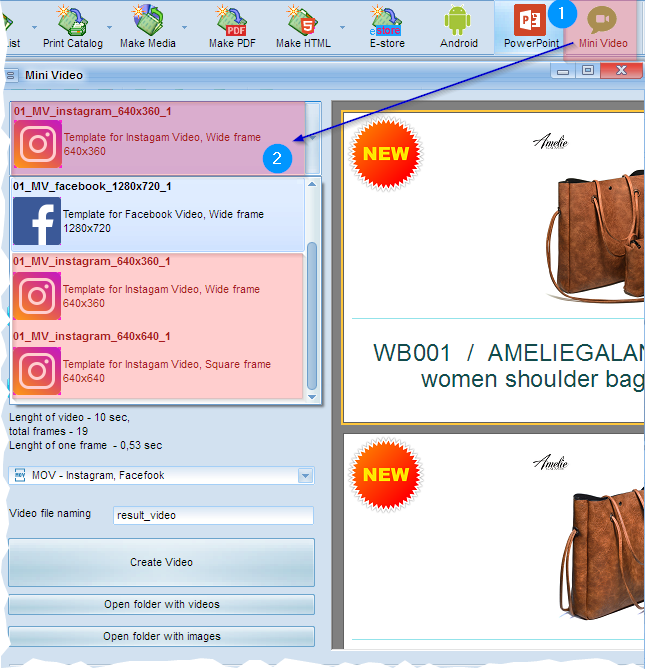 Read more about Facebook video templates, as they slightly differ in the format and requirements.(click on 'PREV' button below).
Video catalog for Instagram example