Catalog template for displaying of six products per page
02 PORT PDF AND PRINT 006
The template is included into the standard template collection.

It is applied as a template for print and PDF product catalogs.
Click the PDF catalog button in the main menu and select a template from the list.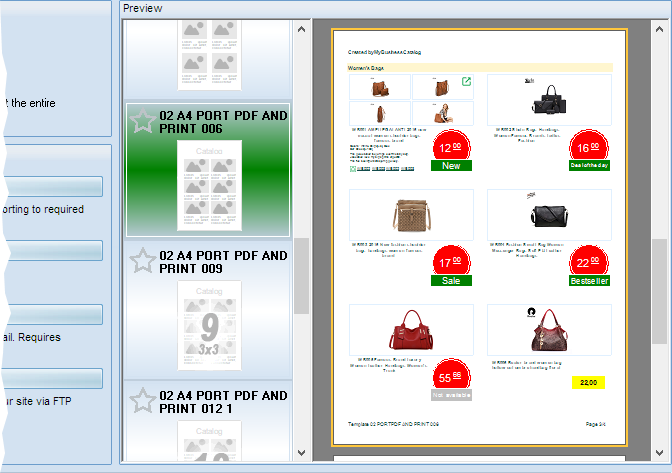 It is a popular template. This template shows six product items per page.
If you want to show more additional information, including a description, a table of additional fields, options, etc., you should select a template with less density, e.g. one or two or four products per page.
But if you only need to show a photo, a name, a price and a short description (or additional parameters), everything will be ideally place on a page. There will also be enough place for an advertising block.
Template example - six product item per page