PDF template for iPad, two products per page
The template is included into the standard template collection.

First of all, the aspect ratio is optimal for viewing on tablets, and there is no printable field.
It shows two large photos per page, a product code, name, price and description.
It is applied as a template for iPad and tablet Android.
Click the PDF catalog button in the main menu and select a template from the left list.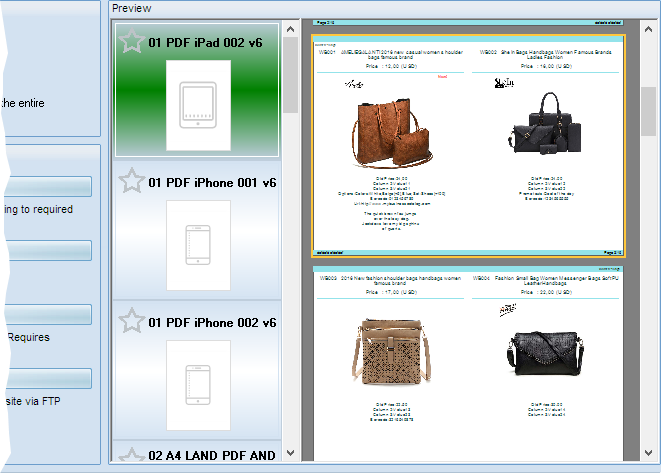 Catalog template examples: