Catalog template for generation of 20 products per page
The template is included into the standard template collection.

Templates for creation of print and PDF product catalogs with 20 products per page.
Small photo. A code, price, name and marketing block will be shown. Enough space for product description.
It is problematic to show additional information such as properties, options and links to related products.
The template has two versions. They differ in arrangement of the marketing section/price. The second version has a smaller photo and more place for description or parameters. If the size of product photos is not critical and descriptions are not large, we advise you to have a look at the template with 30 products per page.
It is applied as a template for print and PDF product catalogs.
Click the PDF catalog button in the main menu and select a template from the left list.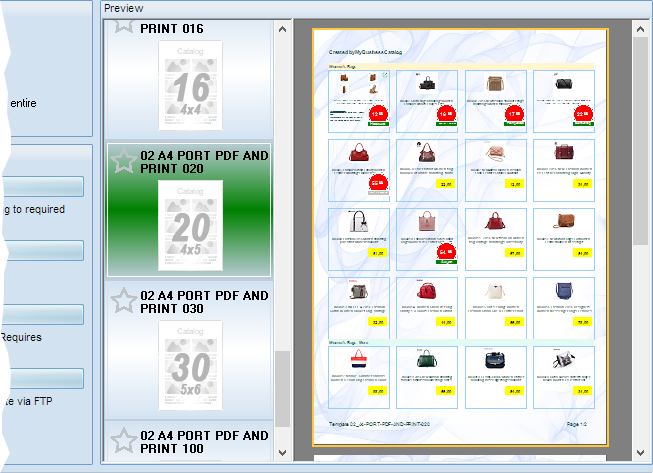 Template example - 20 product item per page