Catalog template for displaying of twelve products per page
02 PORT PDF AND PRINT 012 1/2
The template is included into the standard template collection.

It is represented in two versions: 4 lines with 3 products each or 3 lines with 4 products. In comparison with templates with one to nine products per page, the images section here is significantly smaller.
A comfortable size will show a product code, name, price and a smaller marketing block. There is space for a small description and/or additional parameters. Placement of bar codes may cause problems due to their standard size.
It is applied as a template for print and PDF product catalogs.
Click the PDF catalog button in the main menu and select a template from the left list.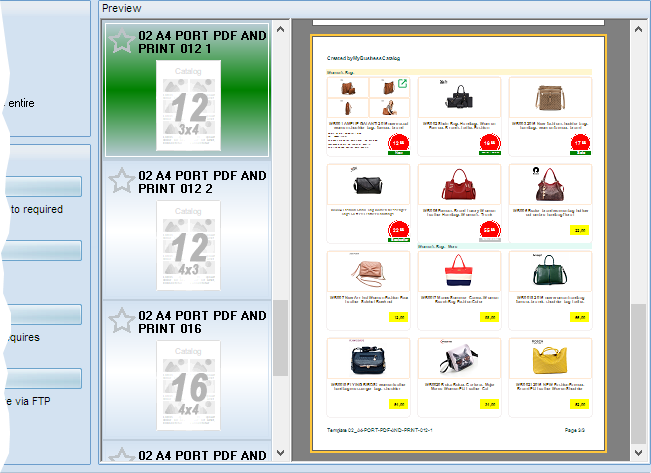 Template example - twelve product item per page