Classical Price list design with Large Pictures
04 PORT PRICE LIST 4 W BIG IMAGES
It is identical to the previous template with pictures but includes larger photos.
Such price sheet templates may solve a frequent problem, when a compact price list is needed, but pictures of a proper size should also be shown.
If you are satisfied with the size of your pictures, and the size of additional descriptions is quite small, you can display them in two to three columns without losing any content but keeping your document compact.
If you need larger pictures and want to display more information on your products, use full-size catalog templates.
The template is included into the base template collection.
Click the Price List button on the Publication tab and select a template from the list.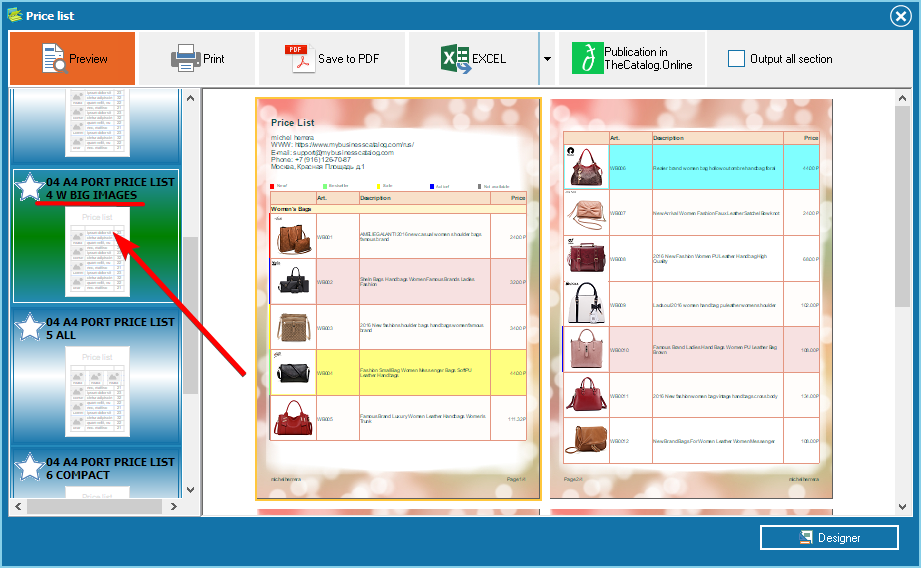 Example of price list template with large images