Simple order form template
The template is included into the standard template collection.
It is the basic and the most frequently used order sheet template.

The template is used for printing of orders made by your or your client from the interactive interface.
It is also used, if you have selected attaching orders as a separate file, e.g. as a PDF file, when sending an order via email.
To change it or select a template, open the Report Manager, click Order in its upper part. Type order in the filter for a convenient search.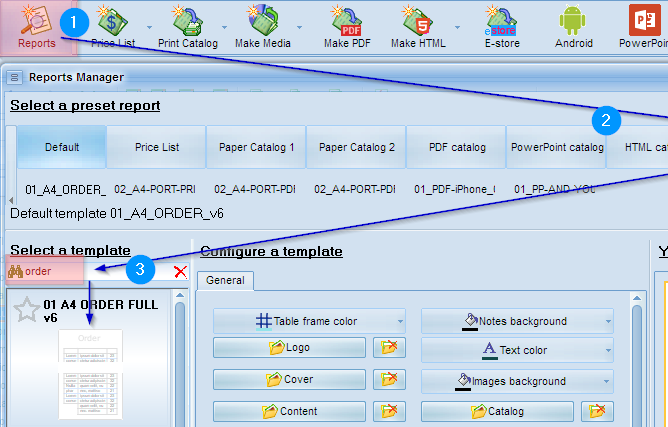 The template includes full information on the supplier (you), and the customer (should be filled in by you or your client before sending).
The table sheet includes product code, name + option (color, size), price, quantity, amount. The final price and order notes are at the bottom.
Color adjustment and installation of a logo is also possible for a stylized design of your final document.
If your prices are exclusive of taxes and it is separately highlighted, use the template Order with VAT .
Basic order sheet template example