This template shows one product item per page
02 XX PORT PDF AND PRINT 001 1
The template is included into the standard template collection.
This template shows one product item per page, portrait format.
It is applied as a template for print and PDF product catalogs.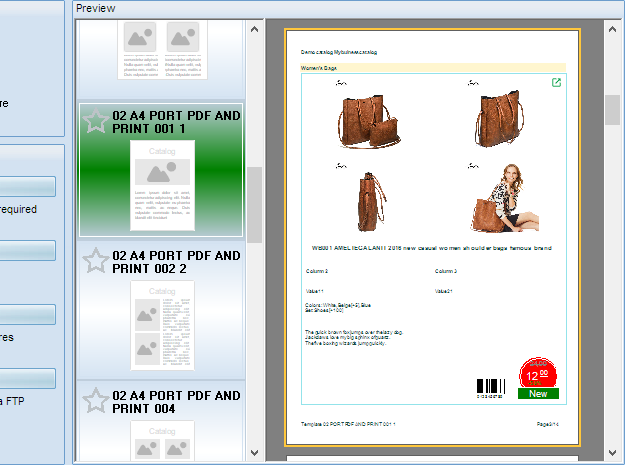 Click the PDF catalog button in the main menu and select a template from the list.
It is advisable to use this template, if you need to display the largest product photo or you have a lot of photos (different angles, colors) or the description is too large and detailed. This PDF catalog template has enough place for a large sheet of properties, options, a bar code, an advertising block.
You can also use it as a brochure for one or two checked products with all catalog attributes such as title page, etc. We advise to turn off the table of contents in this case.

Due to a great number of pages and a large photo, the PDF catalog size will be large enough.
How to make the PDF size smaller? Please take note of templates with great information density: 4-16 products per page
Template example - one product item per page