Order sheet template with images
The template is included into the standard template collection.
It is similar to the basic order sheet template but includes a small thumbnail picture of a product on the left. Use it, if the picture is important for a better acceptance of the received order

The template will be used for printing or attaching a PDF document to the order as a file, if you have configured so.
To select this template, open the Report Manager, click Order in the upper part of the window. Type 'order' in the filter window for a quick search.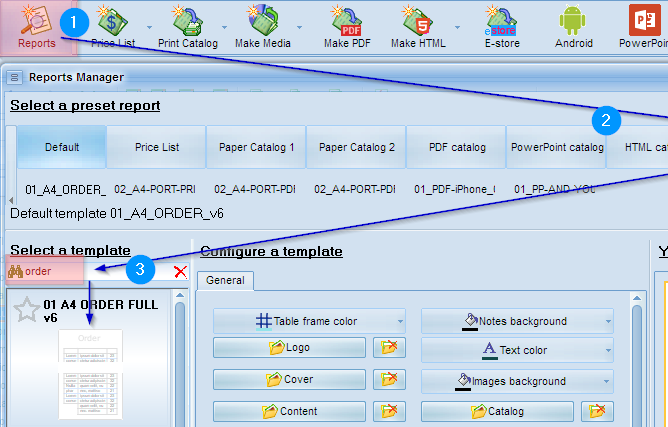 Its header includes full information about your company and the customer's company, as well as logo, if so selected.
The order sheet includes a thumbnail, product code, name + an option (color, size, etc.), price, quantity and amount.
The final price and the customer's order notes are at the bottom.
Order template with images example