Order Sheet Template - full
The template is included into the basic template collection of MyBusinessCatalog.
MyBusinessCatalog includes a wide range of additional optional fields such as payer's information and delivery information.
Use this order sheet template, if you need to show this information in your order form.
The template is similar to the basic order template in other aspects.
In order to select and use this template in your business, open the Report Manager, click Order in the upper part of the window. Type 'order' in the filter window for a simple search.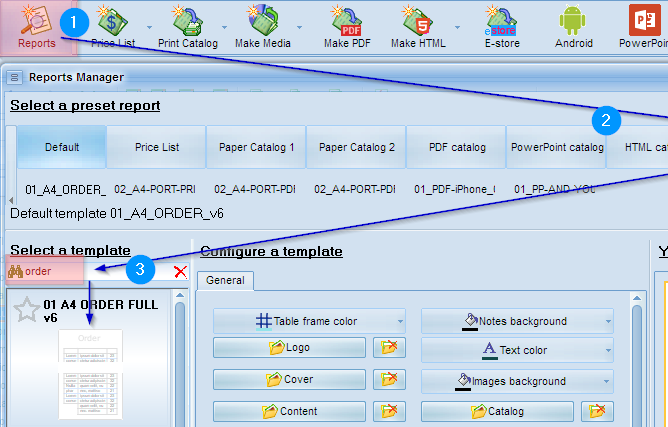 The template header shows main information on the supplier (you), the customer and full delivery information, etc. It shall be filled in by customers while they are preparing and sending their orders.
Order sheets contain product code, name and selected options, price, quantity and amount per item.
The final price and the customer's order notes are at the bottom.
Order template example