Invoice template
In order to add more positions to your order, select a product in the product list and click the big button Add to Order.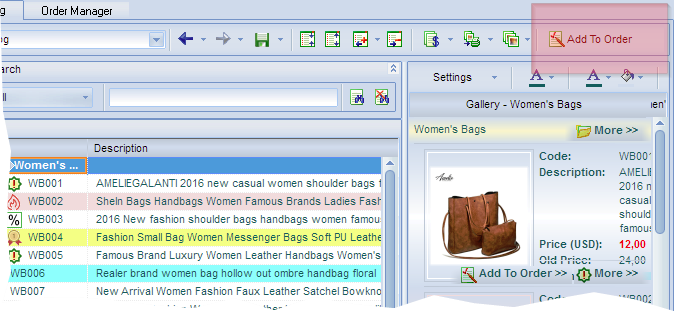 Open the Order Manager tab .
Click Invoice/Price Quote tab above the product list of your current order.
Click Invoice tab in the upper right part and select the appropriate template.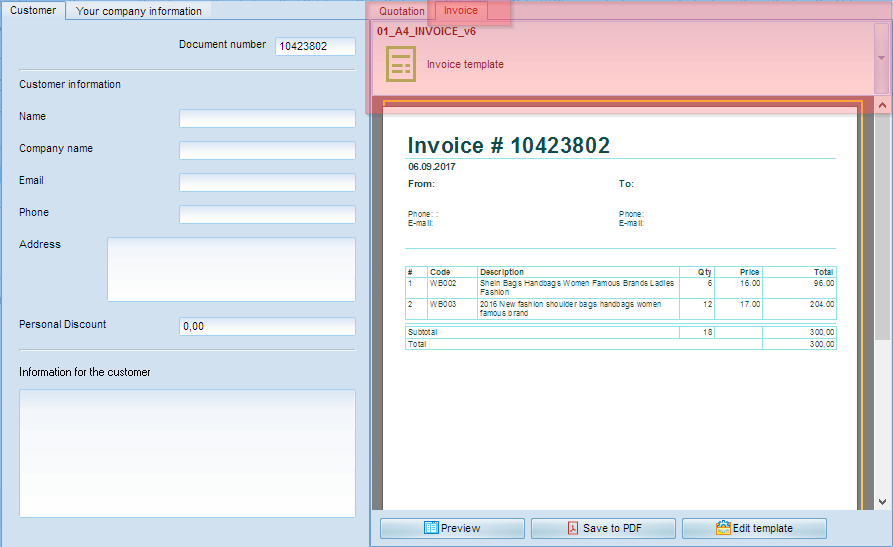 The invoice will show your company's details, customers' details, bank details for payment, logo.
Product lists include a code, product name and options, price, quantity and amount.
You may also add personal discounts, tax rates and notes.
You can save your invoice as PDF and send to the client.
Invoice template example