Classical Price List Template
02 PORT PRICE LIST 1 PLAIN
Price list design, the template is included into the standard template collection.
Click the PRICE LIST button and select a template from the list.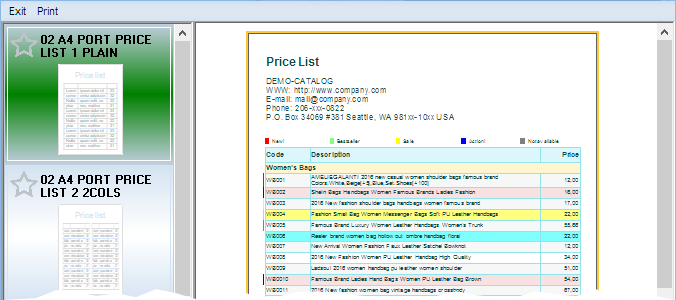 Price list templates are used for displaying of general information about your products such as code, name, price, when no additional information is needed.
The resulted price list in PDF format will be very small. It can be posted to a website for downloading or sent to your customers via email.
Example of classical price list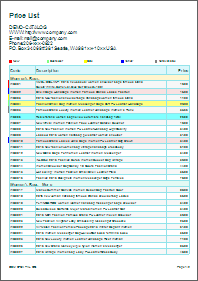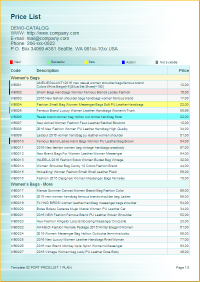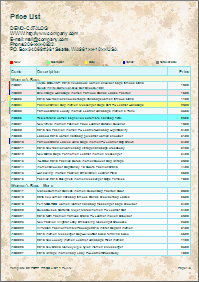 Link to the example in PDF
Link to the example in EXCEL
Next template >