Сatalog maker, Catalog template 100 items per page, 10 columns, 10 rows
The template is included into the standard template collection.

Photo, code, name and price are shown by default. All the other sections (advertising section, description, parameters and options) are turned off but available in the template, so you can include them, if you want to, by editing the template manually.
You can consider such catalog as a price list with pictures in the table-oriented view to be able to counsel your client in relation to your range of products. We advise you to place a link to a full extended version of your catalog at the end of your document.
It is applied as a template for print and PDF product catalogs.
Click the PDF catalog button in the main menu and select a template from the left list.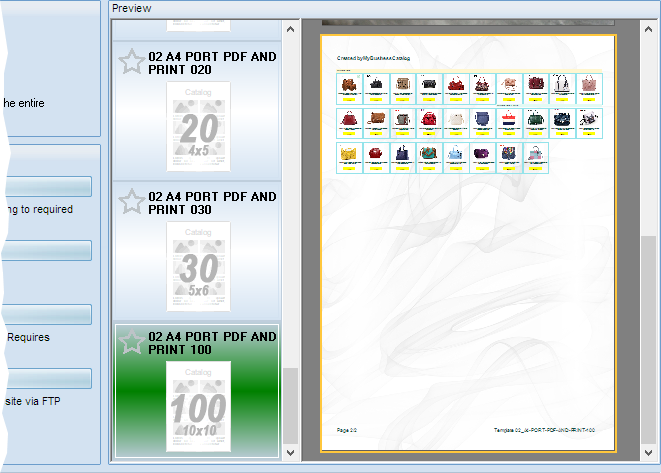 Catalog template examples: