Two-Column Classical Price List Template
02 PORT PRICE LIST 2 2COLS
The template is included into the standard template collection.
Click the PRICE LIST button and select a template from the list.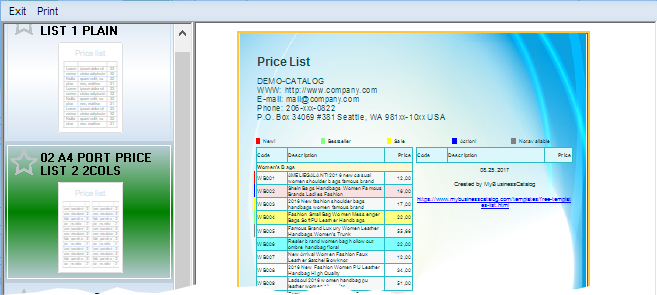 Example of classic price list with 2 columns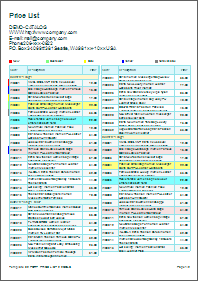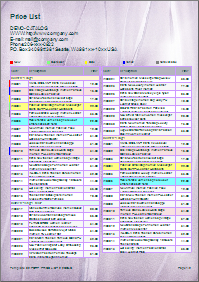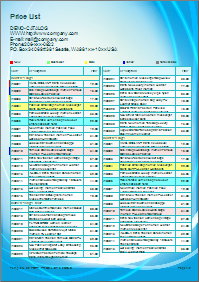 As a result of this, you will get a very compact and small price list.
You can arrange it in three columns in the settings, so it gets even more compact.
It can be posted to you company website or sent to customers via email upon request in PDF or HTML5 formats.