This template shows two product items per page - landscape
02 LAND PDF AND PRINT 002 1 / 02 LAND PDF AND PRINT 002 2
The template is included into the standard template collection.

It is applied as a template for print and PDF product catalogs.
Click the PDF catalog button in the main menu and select a template from the list.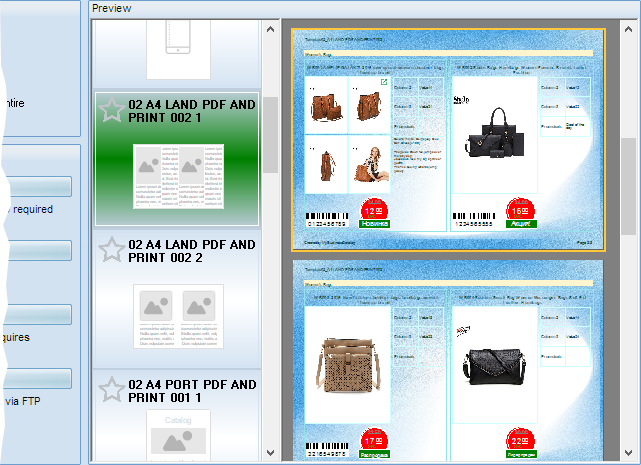 MyBusinessCatalog is a catalog maker. This template shows two product items per page.
Use it when you need the landscape page orientation (please take note of a similar template with portrait orientation). It is ideally suited for printing or saving as PDF of a large product photo (or several photos of one product, but they take a lot of valuable space), a detailed description, a lot of additional parameters and options, a bar code, a large marketing block such as new, discount, sale, bestseller, etc.
Two versions of catalog templates differ in their arrangement - the photo block can be on the left or at the top.
Template example - two product item per page - landscape