Catalog template with 9 products / page
02 PORT PDF AND PRINT 009
The template is included into the standard template collection.

It is applied as a template for print and PDF product catalogs.
Click the PDF catalog button in the main menu and select a template from the list.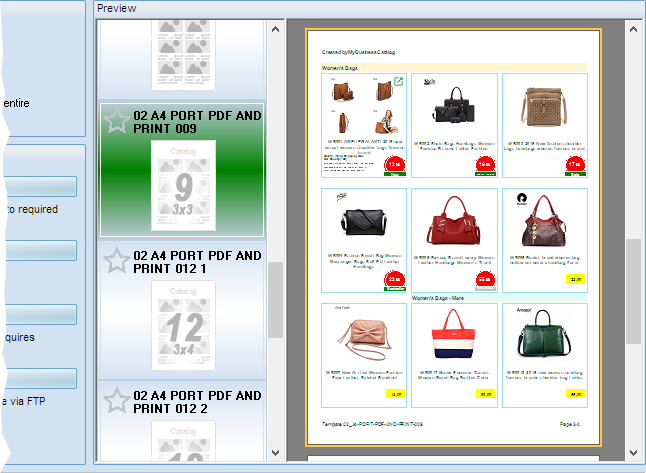 Information density is quite compact. The images section is quite large.
You will see a code, name, price, small description (or additional parameters) and advertising block. Displaying of both parameters and a large description may cause problems, in this case please take note of templates with low information density.
In order to change settings, background pictures, etc., . use the Report Manager
Template example - nine product item per page