Template for displaying of four product items per page
02 PORT PDF AND PRINT 004
The template is included into the standard template collection.

It is applied as a template for print and PDF product catalogs.
Click the PDF catalog button in the main menu and select a template from the list.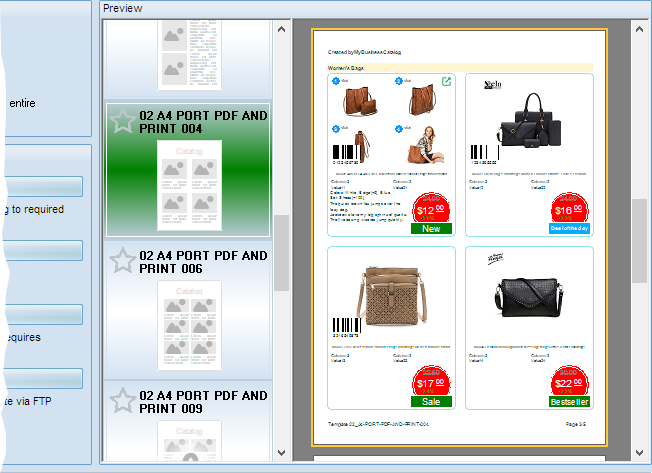 The template generates a catalog with four product items per page So, one product block occupies about a quarter of one page. In this arrangement it is possible to show a photo, a description, additional parameters of products, a bar code and even an advertising block. It is one of the most popular templates and is appropriate for most situations.
Please note that if the displayed text information is shown very small, you should either turn off autoscaling of texts or turn off displaying of unused blocks that occupy pages without any use.
Template example - four product item per page