Catalog template for generation of sixteen products per page
02 PORT PDF AND PRINT 016
The template is included into the standard template collection.

Information density in the catalog is quite compact. In order to display the catalog correctly, a product code, name, a small description and advertising block will be shown together with the photo.
In order to show additional fields (width, height, colors), etc., we advise you to use other templates with more space for them such as templates with 4 to 9 products per page.
It is applied as a template for print and PDF product catalogs.
Click the PDF catalog button in the main menu and select a template from the left list.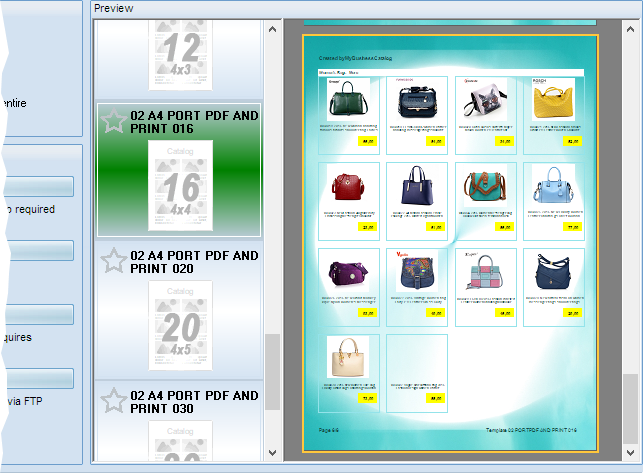 Template example - twelve product item per page