Two-Column Classical Price List Template
02 A4 PORT PRICE LIST 3 WIMAGES
The template is included into the base template collection.
Click the PRICE LIST button and select a template from the list.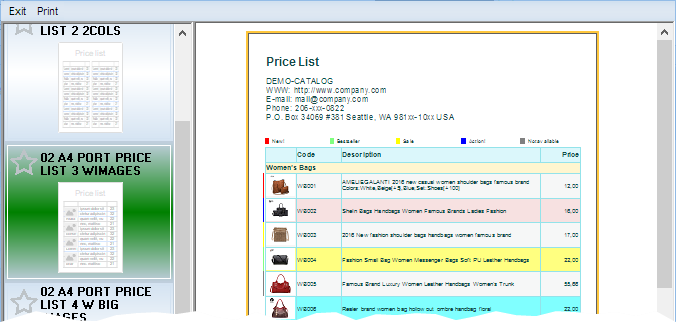 It is a classical price list with small product photos.
As a result, you will get a larger price list with pictures but still smaller than a complete catalog. If needed, additional fields and options can be shown.
Finally, you get a complete but compact product catalog.
Please pay attention to the template with large-size pictures (Next template), it may better meet your needs.
Example of price list template with small images