Template Mini-video catalog for Facebook - 1280x720 / 1280x1280 px
Using these several templates you can create mini video catalogs specially designed for posting to Facebook.
They differ in the format size: square or wide.
It includes a large product photo, code, name and price.
The frame size and parameters of the final video file comply with Facebook requirements.

How to Make a Mini Catalog for Facebook?
First of all, check the required positions (or one product item)
Click the Mini video button on the main button menu in MyBusinessCatalog
A separate frame is created for each product item or each product photo. By so doing, you can show one product at all angles or in all colors or post a mini collection

Select a catalog template, set the parameters and click the button Create a Video. If you do it for the first time, a utility for video coding will be downloaded and installed automatically.

The practice of creating a catalog .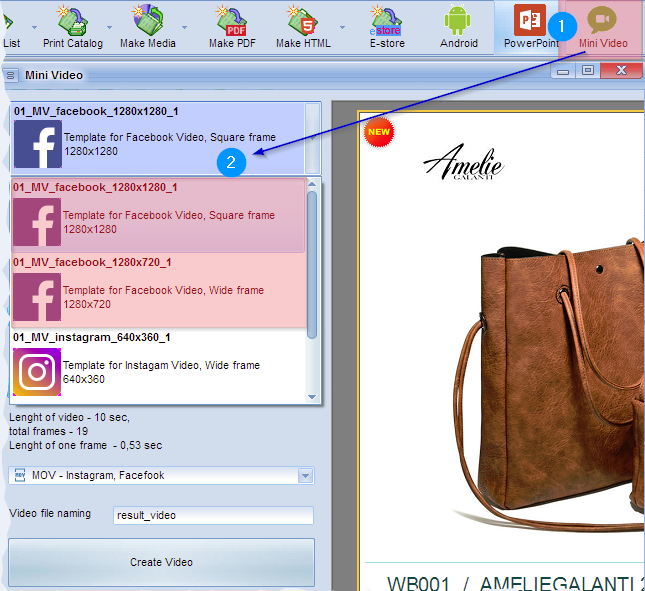 More on Instagram video templates can be found there (Click 'NEXT' TEMPLATE), as they slightly differ in requirements.

Video catalog for Facebook example