Order sheet template with VAT
The template is included into the main template collection of MyBusinessCatalog.
Use it, if the prices in your catalog exclude taxes and you do not have to highlight it and add to the total amount. The tax is calculated for the total amount of the order and exclude different tax rates for various products.
If you need a template with a complicated tax calculation system, please contact our support team.
In order to select and use this template, open the Report Manager, click Order in the upper part of the window. Type 'order' in the filter window for a simple search.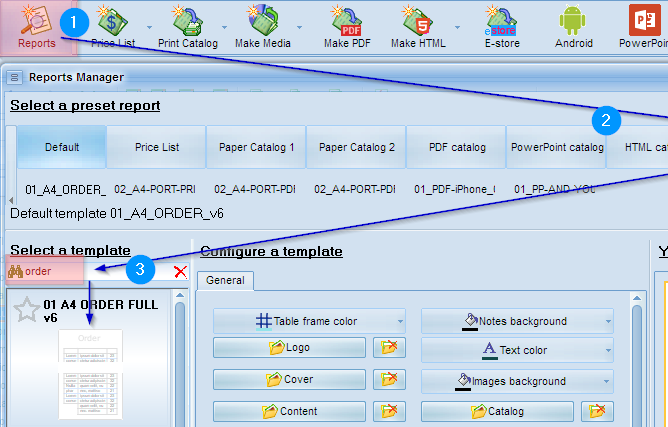 In order to change the tax rate, click Edit, then Code tab and change the tax rate as it is shown in the picture.
The template header includes full contact information about the customer and the supplier (your bank details) and your logo.
The order includes a product code, price, name + an option (color or size), quantity and amount.
The total price, tax, amount including tax and the customer's order notes are at the bottom.
Order template with VAT example