Business Proposal Template with Maximum Product Information
The template is included into the basic template collection of MyBusinessCatalog.

Business Proposal Template with Maximum Product Information It is understandable that such a list will be large.
Even small changes in product features may be of great importance for some businesses. Use this template, if you need to show all product features, additional fields and options such as color, size, etc.

In order to create a similar business proposal, please proceed as follows:
add the required positions to your order (select a product in the product list and
click the button Add to Order).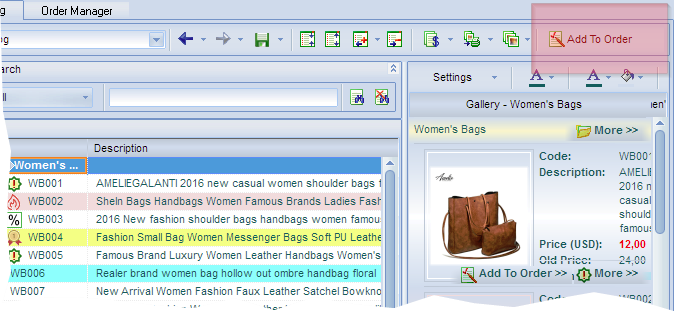 In order to change the template, add some positions to your new order and open the Order Manager tab . Then click Invoice/Price Quote tab , open Quotation tab and select this template.

The basic business proposal template with maximum product information is applied by default.
After that, write a salutation for your client, fill in a personal discount and the terms and conditions of your transaction, if needed.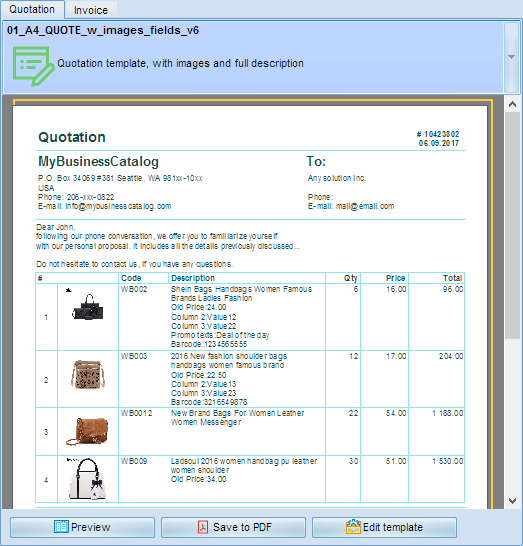 Business proposal with images example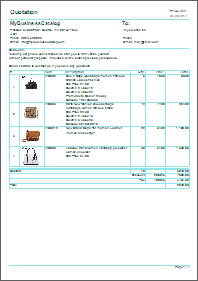 Example of the business proposal template - FULL
More on business proposals.