Template for displaying of two products per page
02 PORT PDF AND PRINT 002 1 / 02 PORT PDF AND PRINT 002 2
The template is included into the standard template collection.

It is applied as a template for print and PDF product catalogs.
Click the PDF catalog button in the main menu and select a template from the list.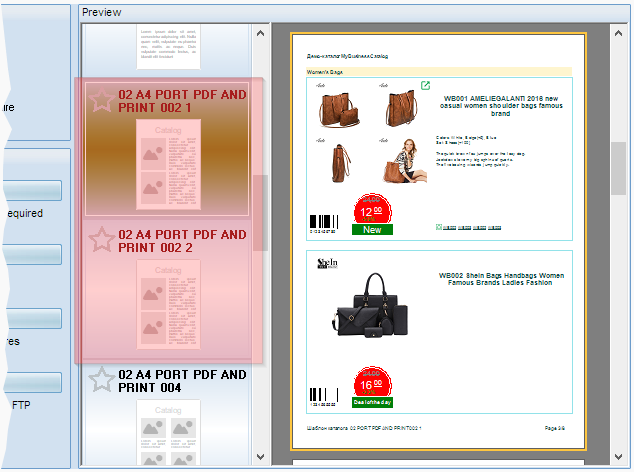 It is good for displaying of a large photo, description and a lot of properties, advertising block, bar code, etc., when it is useless to show one product per page.
It is the most popular catalog format for displaying of products, when their image is important, such as decorative components, clothes, etc.
Two versions of catalog templates differ in their arrangement - the photo block can be on the left or at the top.
Please take note of the landscape version of these templates.
Template example - two product item per page - portrait