Instagram enables users to post short videos that are no longer than 60 seconds. Are you doing business on Instagram? It creates a perfect opportunity for attracting attention to your page, standing out among competitors and boosting your sales!
We have simplified the process, now it is really easy to make short Instagram videos using MyBusinessCatalog!
Do not think about it, the videos you will get, comply with all requirements! how to make videos on instagram?
Step one - download and install the free version of MyBusinessCatalog by clicking this link
Step two - add your products and photos to your list (e.g. you can just drag them from Excel)
Step three - click the big button "Social networks"



Step four tick the corresponding box in the product list for the products required to your catalog.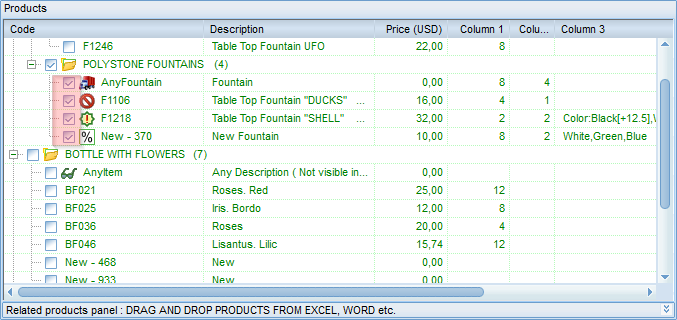 (Remember the video time limitation. It is useless to make a video for a hundred of goods) select a template for Instagram. Each of them will be ideal for publication, it just depends on your perspective. fix the running time of both the whole video and the effects of transition between screens. Your products will be uniformly arranged in the catalog. - Click "Create a video"
Step five - send the video to your smartphone and post it on Instagram
(you cannot post videos from Windows to Instagram)
Several examples on Instagram:
Example 1
|
Example 2