Working with TheCatalog.Online
Related article on publishing from MyBusinessCatalog .

MyBusinessCatalog creates the following types of PDF documents:
Catalogs
Price lists


Brochures




Once you create these documents, you have to figure out how to publish them.
MyBusinessCatalog users usually send out catalogs on their own or publish them on their website or on cloud services.

We created the solution for this with our independent online service, TheCatalog.Online . What's more, we've added the ability to automatically publish documents created in MyBusinessCatalog.
TheCatalog.Online
TheCatalog.Online is a service for publishing PDF documents that your users can view easily.

Here's what you can do with documents:

Download them

View them in a browser

Flip through them like a book

Share them on social media

Send them via messengers

Embed them on your website

Send them by e-mail


Get it done in just a couple of clicks from the PDF file page.
Here's an example of a document page.
Here's an example of the document gallery.

How it works
You'll first need to create an account on TheCatalog.Online .
Copy your token in the Settings section.
Paste the token to MyBusinessCatalog in
Settings
-
TheCatalog.Online
.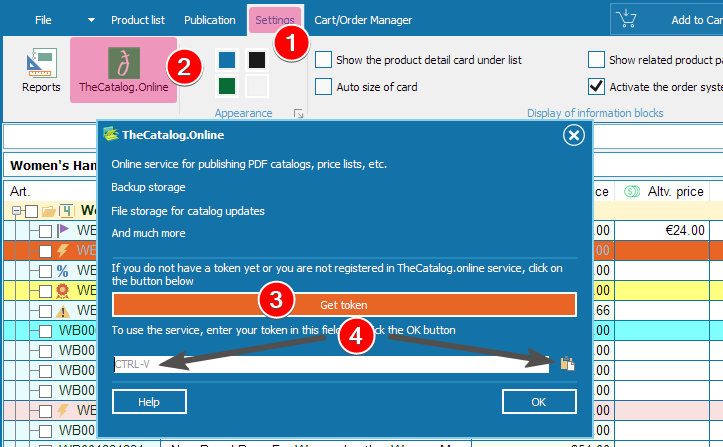 After that, any document can be published in TheCatalog.Online in a couple of clicks.
You can read more about publishing from MyBusinessCatalog in this article .
Example embedded document