Create an amazing HTML catalog for your products.
Button on the panel: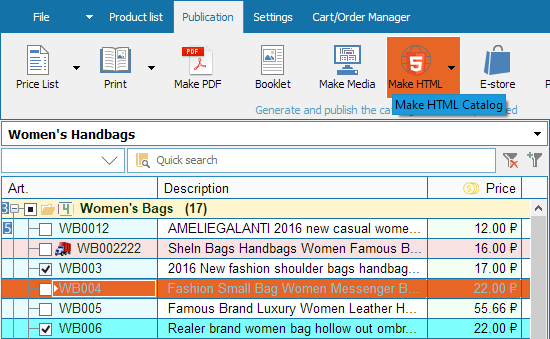 You can make a catalog of all your products, or just those on a list.
No special templates are required. You can use the same one you're already using for print or PDF.
You have the option to create an HTML catalog in one file that can be transmitted and distributed, or you can do it one page at a time with navigation buttons.
In the second case you can send selected catalog pages upon request.
The catalog is indexed well by search engines when posted online.

To select/change the catalog template, select "Select template."


A few examples: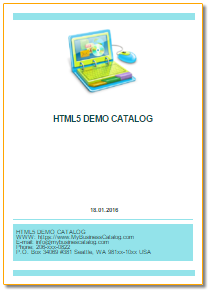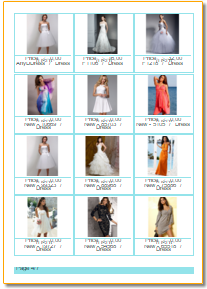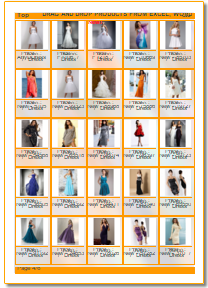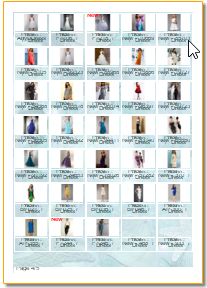 Usage: Publishing on websites, mailouts to customer emails. Can be used as an alternative to PDF catalogs. HTML catalogs are used in virtually all business fields regardless of the existence of a website or online store.
How to make a catalog - all faviants >>