The catalog software supports over ten catalog themes and over 150 photo decoration styles.
Each theme is already associated with a suitable, in our opinion, photo decoration style.
Still, you can freely redefine those styles.



Image settings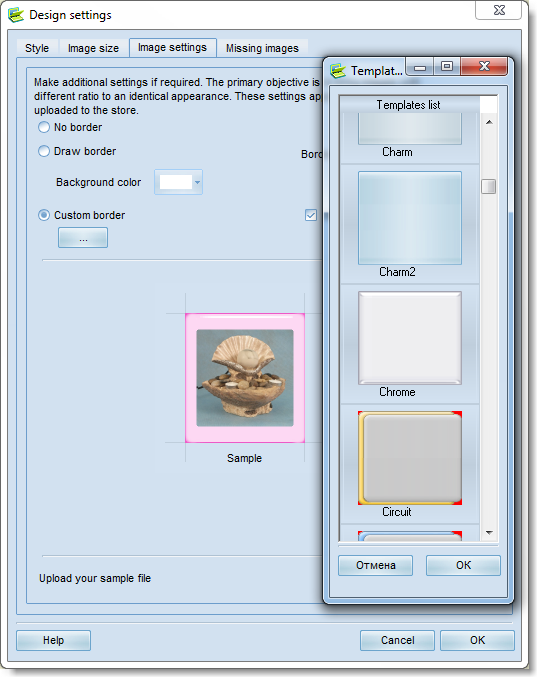 To pick a style and quickly preview the result, we recommend the following options:
On the image settings page, on the "Options" tab, select the "First 10" option.
Mobile catalog for Android devices - smartphones and tablets >>