Configuration of the product sheet template can be found in the "Terms" tab.
In order to activate the tab, check the "Show Terms and Condition page" box in the "General" tab of the Report Manager.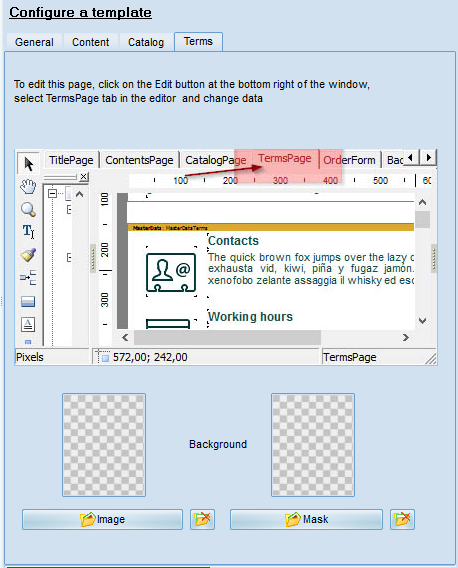 This page will be shown immediately after creation of the main product catalog, between the order form and back cover (if they are defined).
The Conditions Page may include any information about your company that can be contained in the catalog:
Contacts
Business Hours
Delivery Conditions
Payment and Discount Information
Location Map, etc.

In order to open this page of the product sheet template for configuration, click the "Edit" button, then the "TermPage" tab and edit the page.
Close the editor to save the results.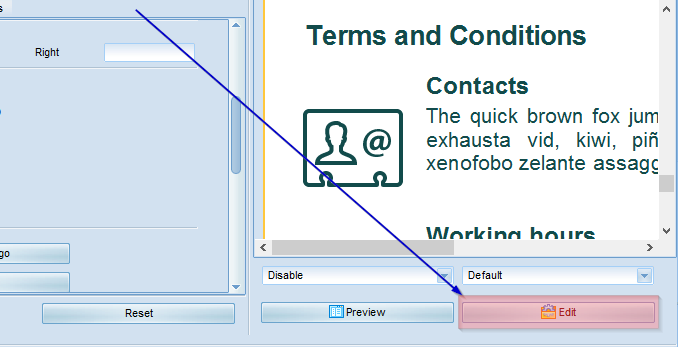 You can also select a background image and a stencil for this page in the "Terms" tab.
Example of page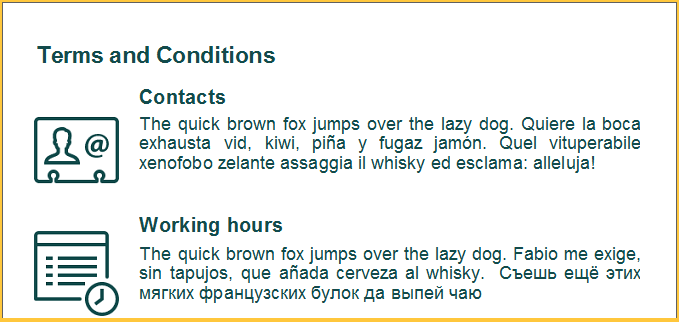 Download PDF catalog with terms ans condition page