Related products are a marketing tool. Any marketing textbook ends like this: draw a customer-sell a product-offer something else.
This function has long been available in the pricing software program MyBusinessCatalog, but now you can use active cross links inside a PDF catalog!
(in 15+ versions and templates with the 02 prefix)
That article describes the methods you can use for arrangement of items in your catalog, while here we focus on how the information in a line sheet is finally displayed.
How to Make a Line Sheet?
As a line sheet is practically a compact document, displaying of cross links is available only, if the box "Show extended group information" is checked in the "Content" tab of the Report Manager.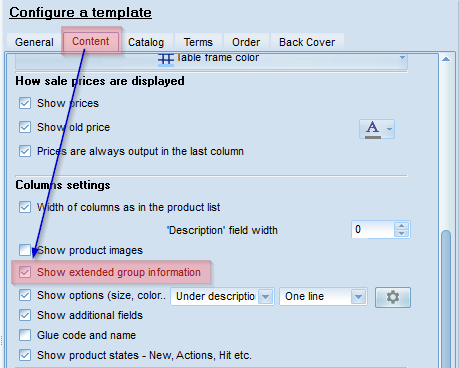 In this case group images, description and cross links to other groups and products will be displayed!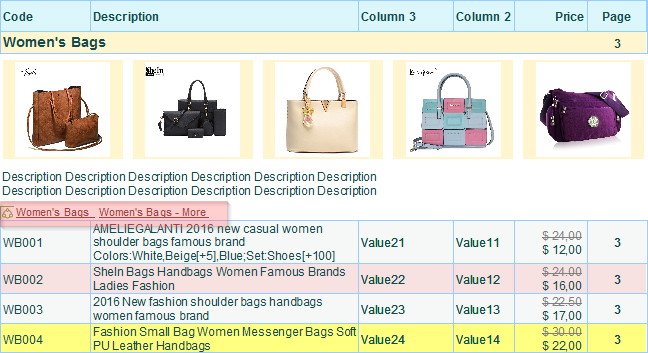 How to Make a Product Catalog?
In order to show recommended products in a catalog, check the corresponding box in the "Catalog" tab of the Report Manager. You can also put the "We recommend" or "See also" signs, as you think proper.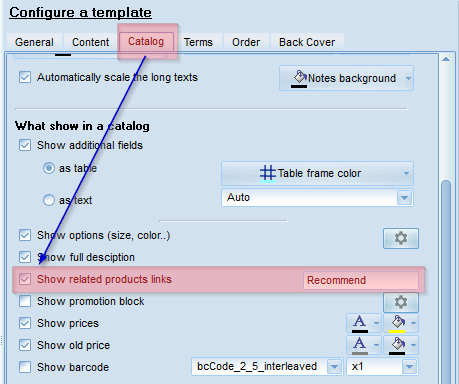 Via such a link in a PDF catalog, you will click through to this product in the catalog!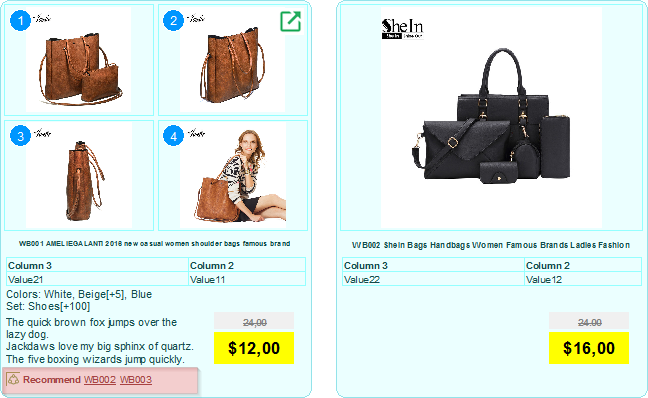 Download PDF catalog example with internal links