Basic price list examples used in business practice
(without artful custom-made price list examples)
Classical simple price list
It includes a product item number, name and price
Additional information depends on the product features (its color, size, etc.)
It may contain one, two or three columns

Price list with pictures Actually it is the same price list as described above but containing a small product photo.
Its manual preparation is complicated, you can only make it by using special programs.
It also may contain several columns.
Complex scrolling template with group pictures and a table of products including their features
For a detailed description of MyBusinessCatalog price list templates please click this link.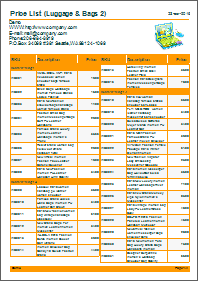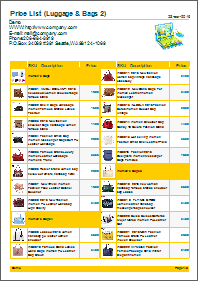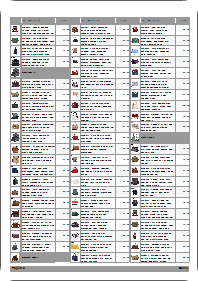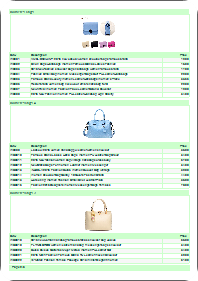 More - price list templates >>