A price list is the most commonly used business document.
It is prepared by certain employees (may be indirectly but it is clear that someone should regularly upgrade the list of goods). Price lists are often requested by wholesalers and downloaded from the website.
Ignoring its importance, companies are usually indifferent to their price list. Price list templates are similar to each other like two peas in a pod. Make a unusual price list!
Stand out among your competitors, simplify the work process for your old customers and heighten the interest for new clients!
Price list templates
Prepare an unusual price list of several columns either with pictures or without them.
It is not yet a catalog but it is richer in information content and as compact as an average price list.
The best way to cope with this problem is to use MyBusinessCatalog.
MyBusinessCatalog applies a template-based approach to price lists.
It means that, first, you can select a price list layout among various pre-installed templates and, second, edit every template to meet your requirements.
Plus, it all can be done regardless of the price list content. You can save the result as PDF, email it or post to your website or social media account.
Check out various price list templates of MyBusinessCatalog standard package (here are some of them).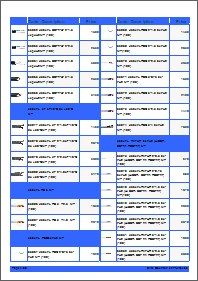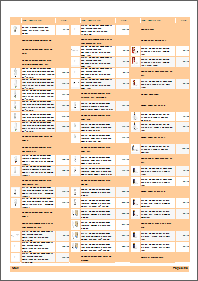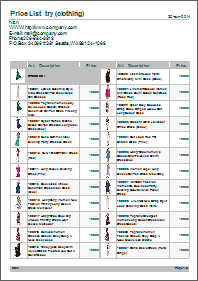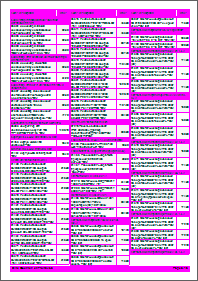 More about price list templates >>
How to create a priceli list >>