A price list may contain not more than three columns (4 columns and more will be seen only with a magnifying lens) either with pictures or without them. But do not try to save every inch of paper: a small unreadable text will do more harm than good.
If you are already creating a price list for your business, isn't it better to make it an effective marketing instrument?
Price lists are marketing instruments as effective as a competent salesman, beautiful window displays or convenient shopping carts - everything should bring maximum positive results.
It is necessary that your company contact details should be included into your price list and all MyBusinessCatalog templates. You can fill in your contacts in the settings of the Report Manager without opening any template.
You can also enter them in the footer of every page in a similar way, in case your price list is printed but the front page is suddenly lost.
So, how to create a price list?
Your company may have hundreds and thousands of goods but if you want to create a price list in a manual way, it will require a lot of physical, human and financial resources.
So, theoretically you can do it by hand but it is utterly unreasonable.
Use MyBusinessCatalog. It is a powerful business instrument.
Just import your list of goods and the program will show you a proper price list.
If you want to have your price list scrupulously prepared, it will not take you long to get positive results.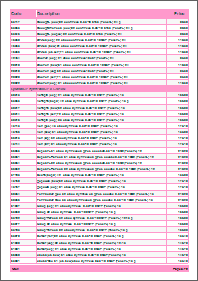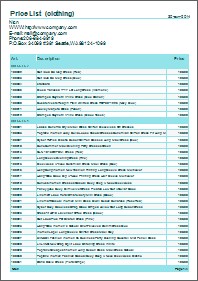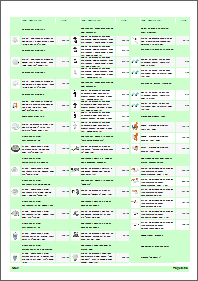 More - how to make a price list >>