The most popular price list type is a classical spreadsheet. Its minimum data set includes an item number, a product name and a price.
You can also add general product capabilities that may influence your customer's choice.
For example, you do not need to specify that a smartphone has a battery or a screen (of course, it does) but you may show its battery capacity. So, you do not need to enter unnecessary information into your price list with hundreds of columns. For a full detailed description you can always use a product catalog.
Next option. You can make a price list with thumbnail pictures by adding thumbnails, rather than full-size images that you had better spare for a catalog.
According to the size of output data you can organize your document into two or three columns. If you have long names and descriptions, it will get you nowhere but if your product names are short, you may gain twice as much space for your price list.
If your price list includes similar products, as is the case with mounting equipment - product images are the same but their dimensions are different, e.g. screws, bolts, etc. In this case merely a picture and a description is shown with a sheet of comparable properties below.
The result is VERY compact!
You MUST show this price list to another person and ask what he/she thinks.
I have seen price lists in my life that are difficult to decipher at first glance.
Have a look at all template descriptions used in MyBusinessCatalog!
You will certainly find something useful for your business!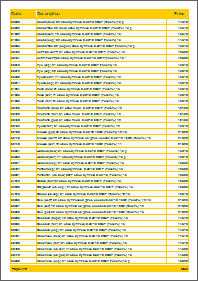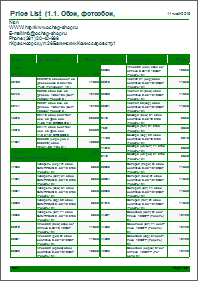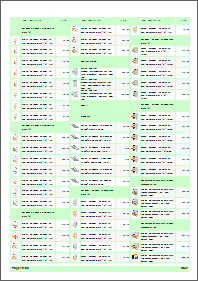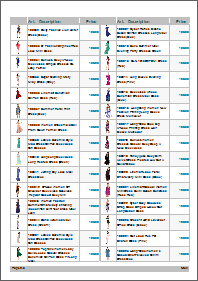 More info - template settings >>
Preparing a price list manually >>