If you are preparing a price list manually, you may face a serious problem with its final formatting. So, you will have your data without a proper design.
This raises the question of how to make an amazing price list. You can always make a common price list but we regularly come across those documents. It is simply awful!
What's the matter?
Why are there so many trivial faceless price lists and so few amazing unusual ones?
The answer is quite simple - making a price list without special instruments is troublesome, while its reimposing and redesigning is expensive and time-consuming.
Check out how MyBusinessCatalog makes it! The point is that you should manage your product list in MyBusinessCatalog (or just drag it with your mouse to the program or copy and paste it).
Templates for price lists:review
Then all you need to do is to select a proper template, configure its colors and logo as you want to and enter your company information.
If it is necessary, you may add new fields or make up your price list as you think fit.
A lot of templates are available to you in the package to meet your every need.
See what kind of amazing and awesome price lists you can get with MyBusinessCatalog!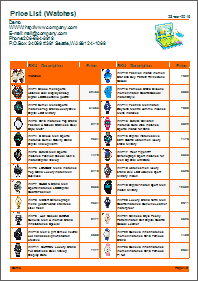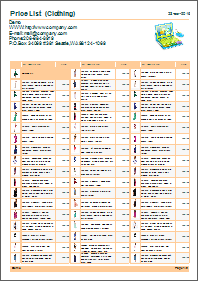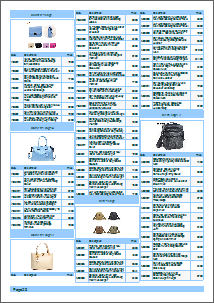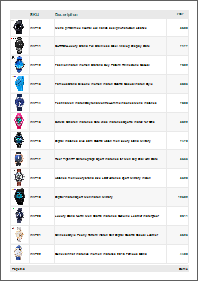 More - price list templates >>
More - price list example >>