Our primary focus is on making a clear and transparent quotation list.
Every dull text like "our company has been operating for many years…" just goes to waste.
Everything should be comprehensible and structured - what, how many, how much, when and where the shipping place is.
Your quotation list should encourage your customers to buy products rather than make them ask additional questions.
If your customer is satisfied with the above tems, it really does not matter whether you are a purveyor to the royal household or what century your company has been established in. :)
Every smart quotation lists consists of two radically different parts - (1) full description of transaction terms (shipping place and date, warranties, discount policy, etc.) and
(2) the very price quote - product list with prices, quantities and full specifications.

The first part should be well-defined and formalised. It is a must in large companies and can be adjusted to situations and conditions in other businesses.
Think over the main points and use them in all your documents.
Delivery terms. Define the delivery place and transportation provider
Payment terms - cash, bank transfers, СС, TT/LC, advance payment, FOB, CIF X, etc. according to your market
Discount policy
Addresses of pick-up points and business hours

Complete the list and outbid the competitors.
Any information gap will delay your transaction and increase the risks of collapse.
The second part is the price quote. It is a technical process that can be easily automated. It includes a product list. You may fill in common or individual prices upon the preliminary agreement with your customer.
Check out the price quotation management with MyBusinessCatalog. You will get the final document in the end including all the necessary information for further consideration by your client.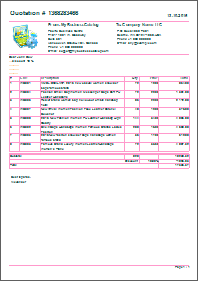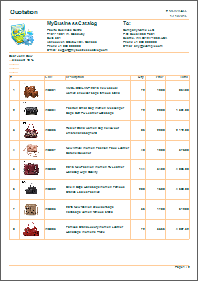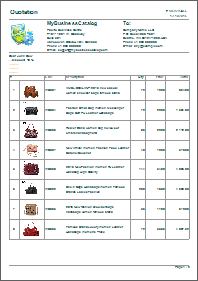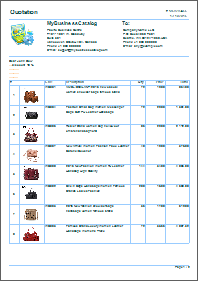 More - quotation for prices >>