A price quotation is a product list in a simplified form, including article codes, product names, prices, batch sizes and additional features, if necessary.
Your customers should know what exactly they are going to buy and how much it costs.
Making such a price list scrupulous is time-consuming, while the manual data input may cause inevitable mistakes. We discuss below how to introduce automation into this process.
Your price quotation may also feature important information on your transaction conditions such as delivery, payment, discounts, location map, business hours, etc., according to your business line.
Your success in sales ultimately depends on the full disclosure of information.
In any case you will have a clearly stated material for further discussion with your customer.
How to make a quotation for prices
So, we should compile all data into one file - letterhead - contact information + salutation + price quotation + terms of transaction.
Practically.
Use MyBusinessCatalog application.
One: copy the assortment list from your price list and insert into the program (or enter it manually)
Two: add products from the list into your order
Three: click on Invoice/Quote
Four: fill in the fields about your company and customer
Five: save the result as PDF or send it to the client
Done!
What is the advantage of MyBusinessCatalog?
General static information on your company and terms of transaction are filled in once only and can be used in various documents.
Your whole range of product is always at hand so that you can prepare an amazing price quote for a certain customer at any time (or send a catalog to them; for more details, see "cold deals"). Your whole history is held in the program.
After discussing all details, you can immediately issue an invoice.
More >>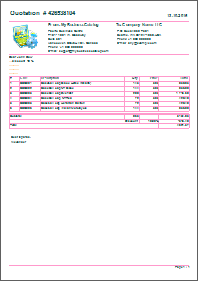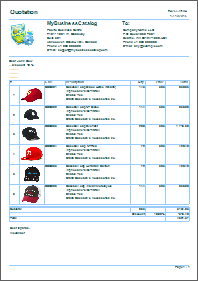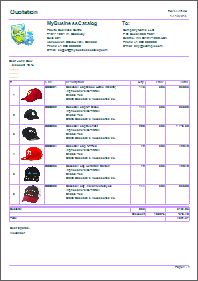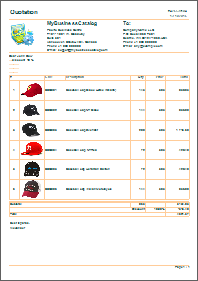 More - how to make quotation>>