This article focuses on a personal price quote ("hot deal") when you know exactly for whom it is intended and why you are preparing it.
It is understood that you have analysed interests and needs of the company (individual) or have preliminarily negotiated in person or over the phone.
How to make quotation for business.
The ultimate goal of price quotes of this type is the transaction completion before receiving a payment, or defining a clear subject for discussion (contents, prices, discounts etc.).
Comparison of "hot" and "cold" deals >>
Along with the subject of transaction (a list of goods with price quotations), a competent and correct execution of the document is also important.
Please note that MyBusinessCatalog covers all nuances for composing both the list of goods and a personal letter to contractor, terms of transaction, payment, delivery, etc.
You may surely make a document in the corporate design with your company details and logo.
Your company general information is filled in only once and used in all price quotes.
You may draw up an appendix (of one to two pages) attached to all your documents and reflecting any text and graphic information such as discount policy, address, location map, etc.
Finally, you only have to add your products from the list and write a personal text.
That is how your amazing and clear personal price quote is done!
Save it as PDF and email to your customer.
Good luck for your business!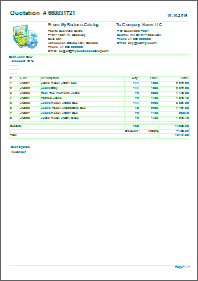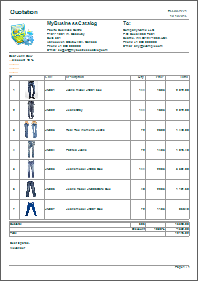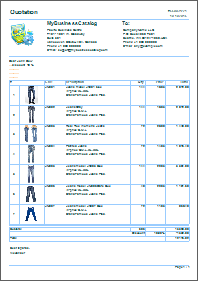 Next article >>