The major challenge of price quote making is a scrupulous product list filling.
While the general information such as your company letterhead, payment methods and delivery terms, is typically static and needs to be filled in only once.
So, the problem reduces to copying the product information such as the item number, product name, price, etc. into a prepared form, e.g. in Excel.
Such routine manual approach may lead to mistakes, as the "human error" may appear and the result as a whole will be unstructured and unsystematic.
You can see how MyBusinessCatalog copes with the task, for it is a multifunctional software program for various routine solutions in trade and commerce.
How to make a quotation for prices?
Check out how it goes:
Your current product list (e.g. in Excel or database) is transferred to the program.
It includes all the necessary product data such as the code, product name, height-width-depth/size/duration and additional information about your type of goods or services. ()After that, the list can be synchronized with your current price lists to keep your data up to date)
an order with required product items is made from the list. Thus you prepare a product list that will be included into the price quote.
the final price quote is prepared upon the list results. You can select an appropriate template - a short one or containing pictures, characteristics etc. If required, you are free to modernize any template you choose.
As a result of this, you will get the final price quote on your letterhead with a personal touch and a clearly arranged list of goods, considering discounts and taxes.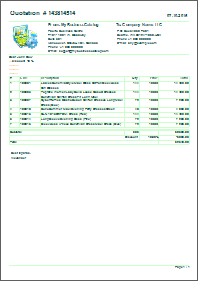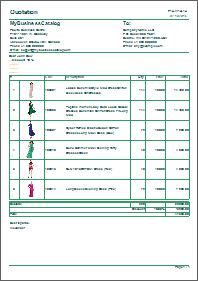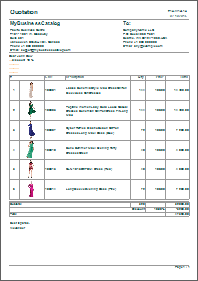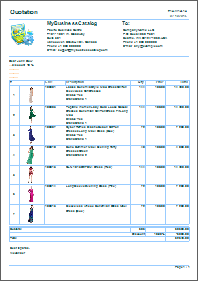 More about price quotations >>