It is clear that nobody really makes such important documents as price quotations manually. Only electronic form is accepted so you will need specialist software. As we are developing business applications, we will show you the process using MyBusinessСatalog.
After adding the function to the application, we actively use it in our activities ourselves. The program is constantly updated and new options are added, so if you need some help, you can rely on us, do not hesitate to write to our technical support.
How to make an electronic price quotation?
As the application actually deals with your product lists and generates catalogs from them in different formats such as PDF, printed copies, YouTube, Android, etc., the task comes down to selection of products for your price quotation and a proper layout of the final document.
An order system is integrated into the application with which use your clients place orders and send them to you (from the received media catalog). The system is also used by the program administrator to draw up a price quote list.
You only need to place an order by clicking Price quote in the Orders tab and save the final price quote as PDF.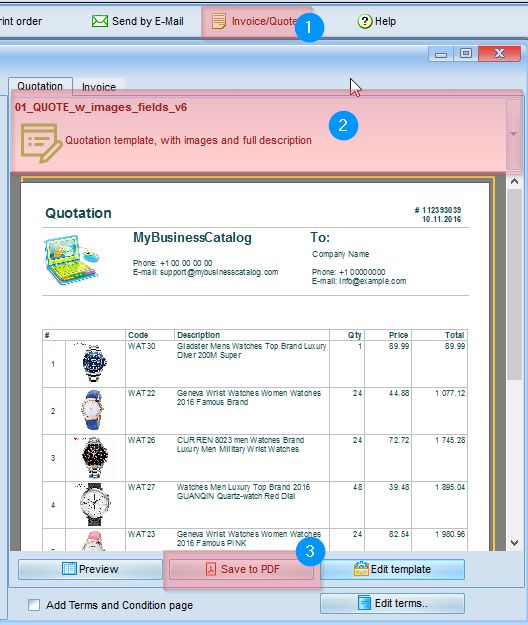 A range of settings is also available - receiver, sender, salutation, selection and configuration of templates.
For more information click the main page dealing with price quotations.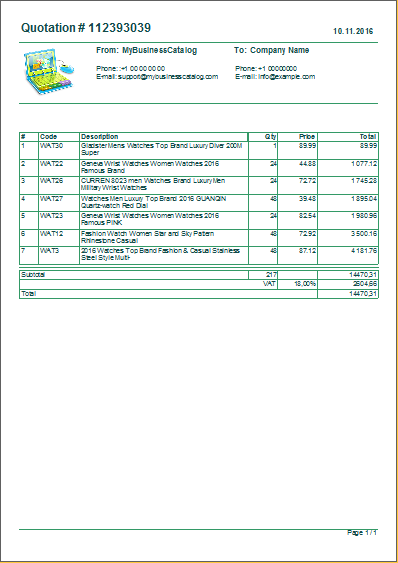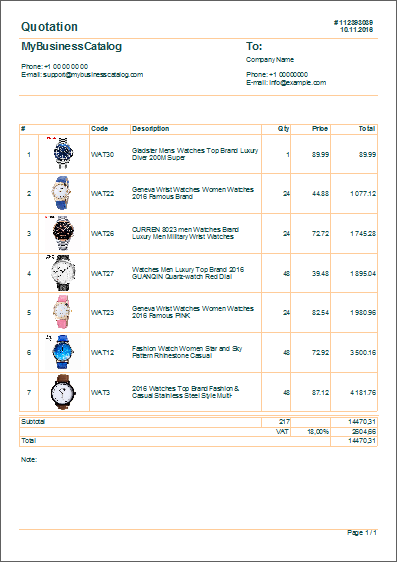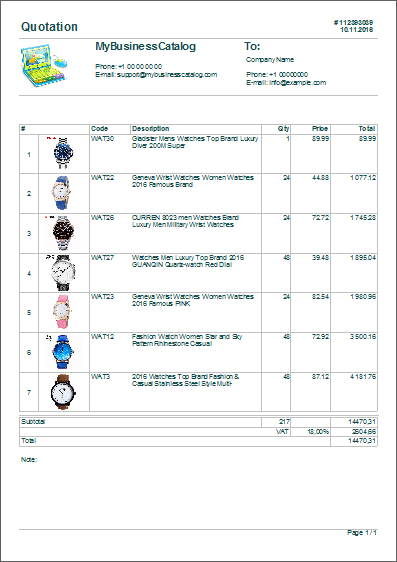 How to prepare quotation >>