Let us cheer you up - there are no standard rules of how to prepare a price quotation. But you should not write it on a piece of paper with a pen every time, right?
You have to use a ready-made solution instead of reinventing the wheel.
MyBusinessCatalog software application has been dealing with automation of different business aspects since 2002, so we have achieved significant results in the field.
So, how to prepare a quotation for prices?
MyBusinessCatalog includes everything you need such as:
a product list,
a range of ready-made templates for result output,
and a form between them for entry of intermediate data according to the current situation - salutation, banking details of your contractor, etc.
See the scheme below, zooming is available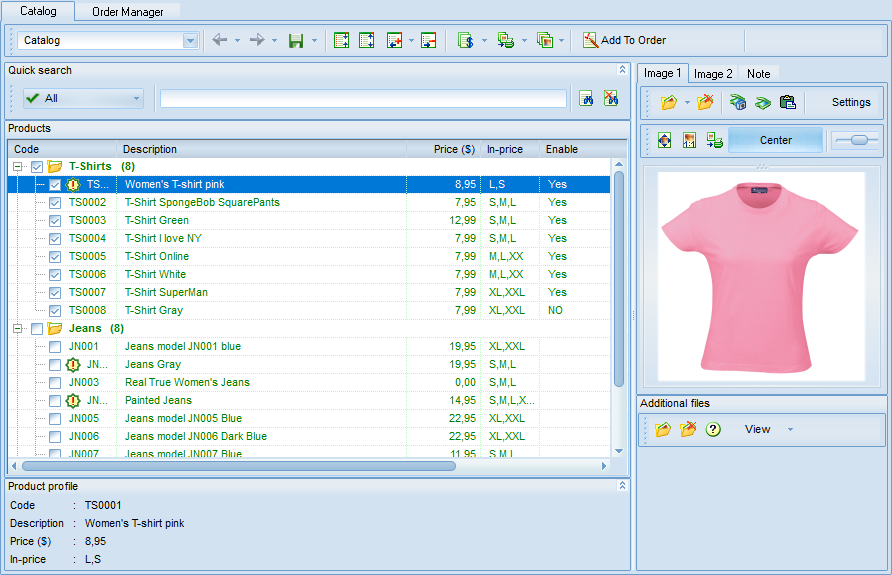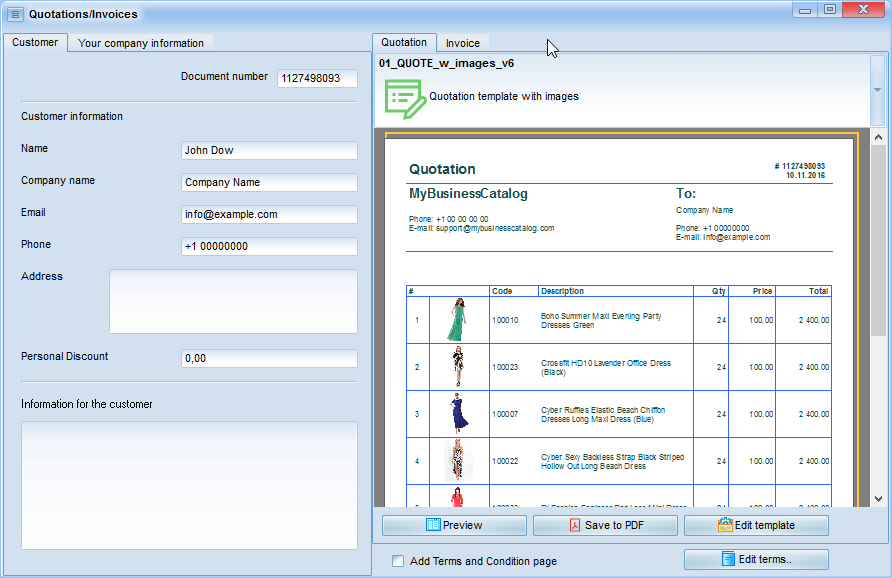 Your primary goal, as nobody will do it for you, is to fill in your product list in the application (or you can simply drag your price list from an Excel file).
Then you have two options - whether to select several products and draw up a personal ("hot") price quote or make a catalog of a wide range of products and attach a page describing terms and conditions of the transaction (delivery, payment, etc.).
As a result of this the program will automatically make your final price quotation that you can save as PDF or send to your prospective customer via email. Or you may just port it to your website, if it is a public offer.
Read more about how it functions here.
Samples of ready-made price quotations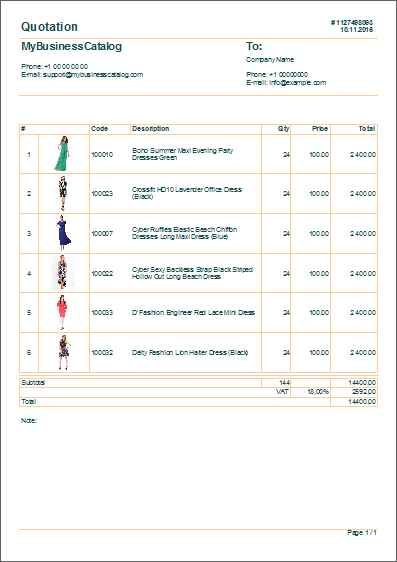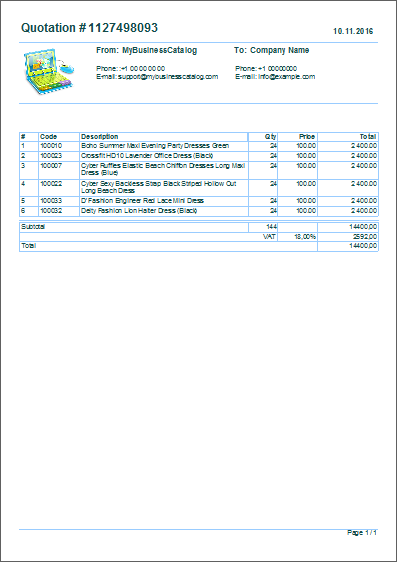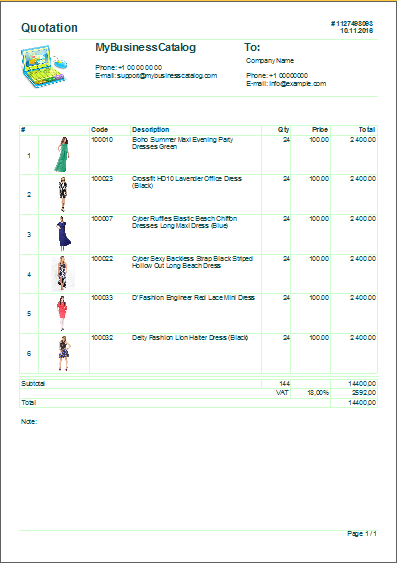 More - Business quotation format >>