What is the difference between an order, delivery note, detailed invoice and price quote?
That's right - the form of information representation.
MyBusinessCatalog includes a built-in order system and invoicing function. We have added special templates for price quotations. It means that selecting products from a product list is not a big deal, but the layout of your final document has its specific settings.
Let's focus on them.
You can enter your company details in the SENDER block irrespective of global settings of the program.
Fill in the RECEIVER block with the current contractor data.
Write a personal letter (people appreciate it).
Define a personal discount for THIS price quote irrespective of your general discount policy.
Specify taxes.
Select a template according to your products and client relations - some clients request a compact product list, other prefer a list with pictures and maximal information.
And actually, that's it. Your data may remain unchanged and the process of making a price quotation comes down to selecting product items, fillin in the RECEIVER block and writing a personal letter. After the coordination you will be able to draw an invoice basing on the same information.
What happens is exactly what your business needs - technical aspects are fading into insignificance, while business is moving into the foreground.
If you really want to introduce automation into this part of your business, check out this page for more information.
Good luck for your business!
Find a final document sample below.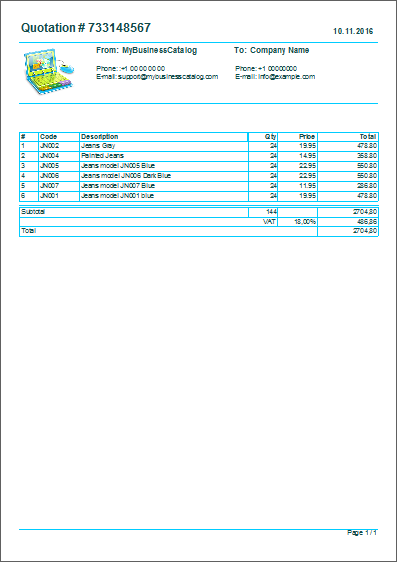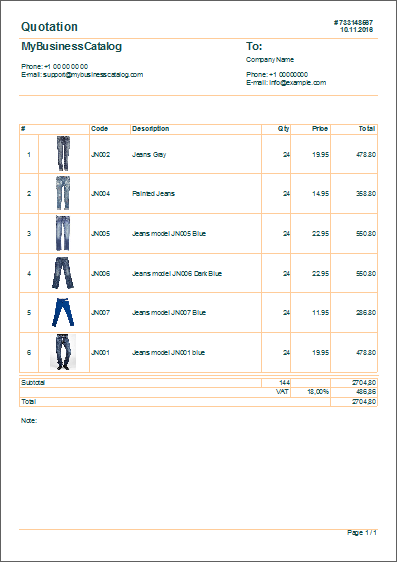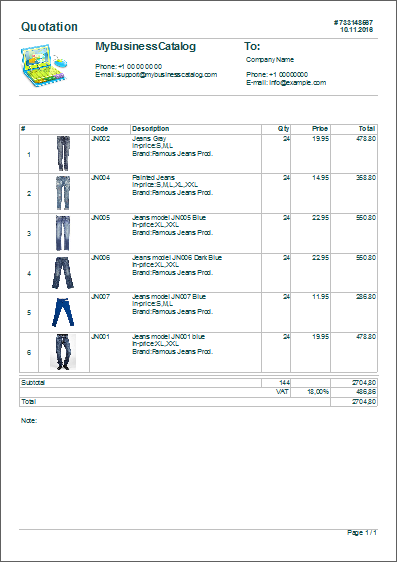 More info - Make a quotation >>