The first thing that should be noted is that catalogue making approaches for a large number of products are radically different when you use professional systems such as MyBusinessCatalog or make it manually.
We often answer questions asked by our clients that sound like "How can I add an image to the template?" or "How can I create a catalogue from images?"
Actually you can't. There is no manual process in catalogue creation. You certainly have tried to do it in Word but still turned to us.
All data on your products in a tabular form are entered by the program in a list.
Images are attached to each item.
Basing on these data, the program automatically creates product catalogues in the form you choose.
Of course, we do not ask you to fill in all products and images manually, see how to make it quick from your current price list here.
Check out the list of catalogue formats that only MyBusinessCatalog can make for you! (reference to that article)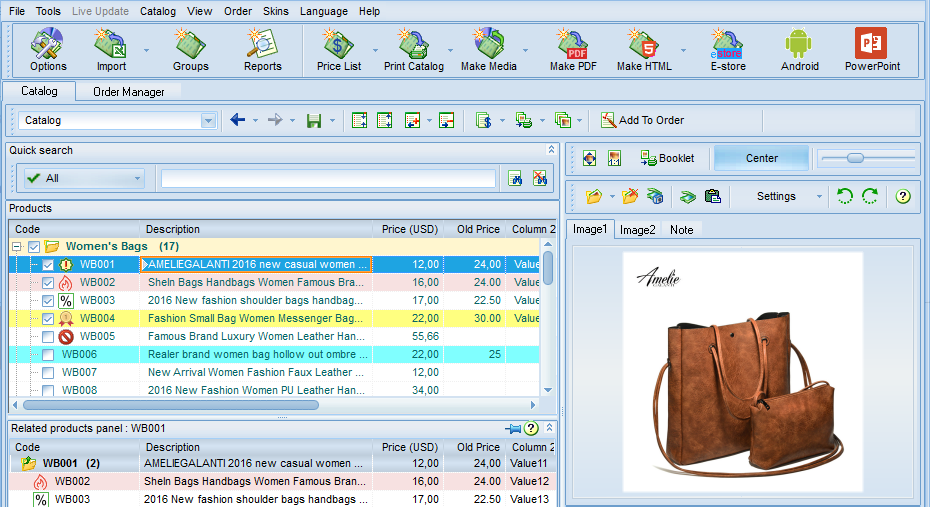 How to make a catalogue >>