You must have tried to make a catalogue by yourself. And it all went well till you first changed the product range.
For if you change it, you have to make it once again from scratch.
How to make an electronic catalogue in MyBusinessCatalog?
Using MyBusinessCatalog, you will have only to change your product list - change prices, add new products, delete old items and just regenerate a new catalogue! That's it!
It order to simplify the process, our program includes instruments for automatic import and data update from your price lists.
The most interesting in our program is that you can make different product catalogues for various situations from one and the same list of goods. Your final results range from printable and PDF catalogues to posting on Google Play Market, YouTube and social networks.
Each catalogue can be separately configured to meet your needs - corporate look, image size, descriptions, etc.
Just try it. It is a real marketing instrument! Your customers will be happy!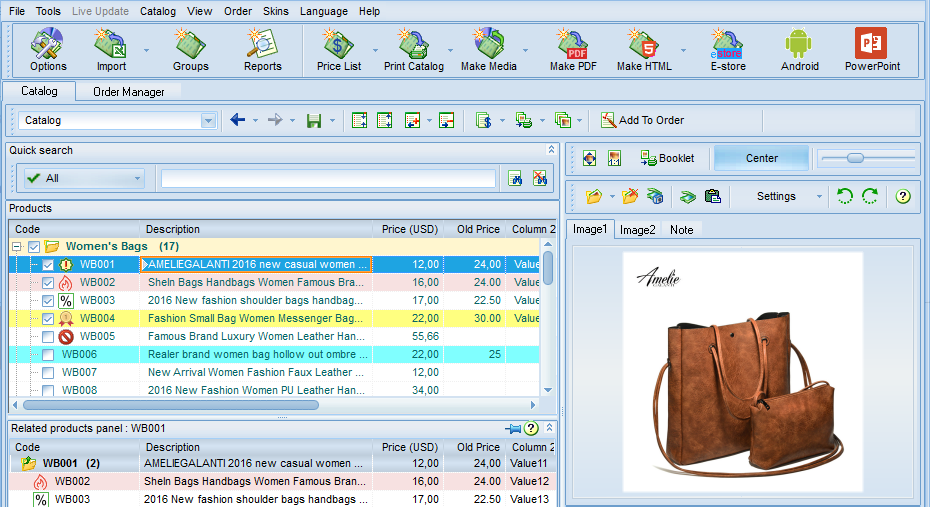 How to make a catalog >>