First download the free version of MyBusinessCatalog from our website and install it.
Then the application will offer you to register your copy. It is a simple procedure, so your program copy will be registered in a minute.
You will find the main window on the left side. You will spend most of your time here - product list.
See a short video to configure column headings quickly and comply your list with your actual business demands.
Next fill in the product list and attach images.
Three basic approaches:
manual entry, if no electronic materials are available - click the button + add a new item and fill it in
drag from Excel - just open your price list and drag your products to the program. Read more here.
import wizard - a serious instrument for automatic import of various products. Read more here and see a video.
How to make a catalog?
After you have filled in your catalog with products, select a format that can meet your requirements, configure it and make a catalog, just clicking the relevant button!
Find a list of possible formats with short descriptions on this page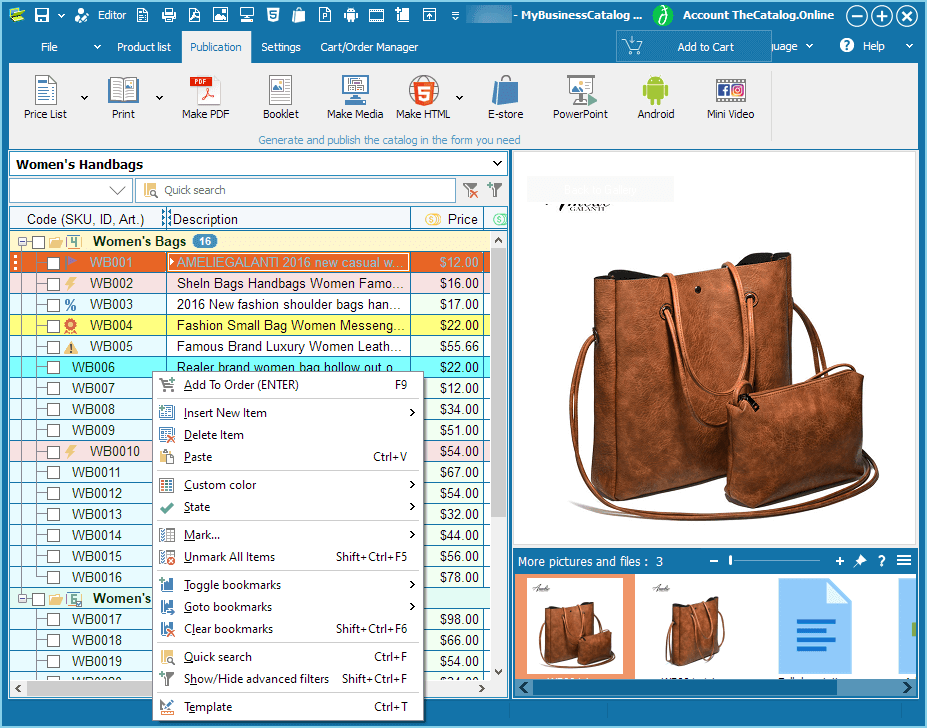 How to create a catalogue >>