My name is Alexander Chulpanov.
This article focuses on how we have practically transferred from the "no-catalogues-at-all" state to the "any-catalogues-available" condition. I hope that our problems and goals were similar to yours and you will find this article useful for your business.
In early 2000s we introduced automation into business processes of a company. We also faced the task of cataloguing all product data in a presentable manner for both internal use and customers.
Two acute problems we had to cope with were the lack of materials for exhibitions and distribution of information on new products among old customers (general distribution of information among new customers could be provided by solving the previous two problems).
The trading company imported (and is still importing) artificial flowers, outdoor and tabletop fountains and their accessories.
Exporting countries are UK, Germany, Italy, China. The total number of suppliers is about thirty.
As a result of this, the input information was in a total mess.
While information for internal processes was ordered in the trading system, presentation materials left much to be desired.
The process was complicated due to different formats of the information received such as printed catalogues, CDs with images and facsimile copies. I am still in contact with our clients and the current situation has not changed much.
The only thing we could do for our clients at that time was a price list printed from the trading system, even though we were selling home interior products.
At that moment we decided to introduce an electronic catalogue maker.
The whole range of products was uploaded to the program, pictures or scans from printed catalogues were taken of all products.
The result was beyond all expectation!
The first exhibition yielded in a lot of new wholesalers and a sales increase of dozens of percents!
Today MyBusinessCatalog is the most powerful software suite enabling to create electronic catalogues right in your office in almost every format such as printed copy, PDF, mobile version, video catalogue and posts to social networks.
Try our product in your business and write us what results you have got!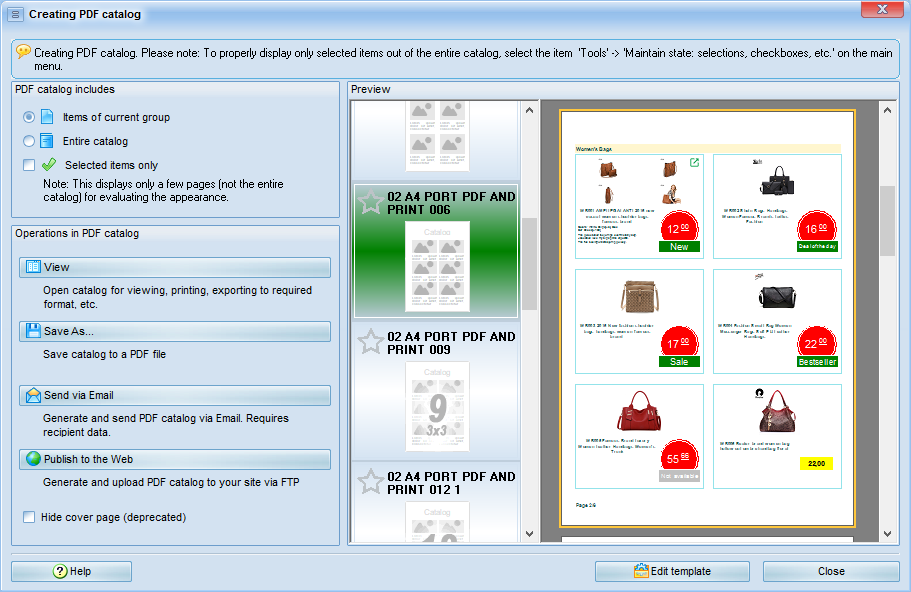 Related article on catalog creation >>