What is it for? Such arrangement of product information has a number of advantages - it is compact but at the same time informative and well-structured.
Indeed, a simple price list can be used only by clients, familiar with your products. A compact catalog of 100 images per page (that is also available) includes tiny descriptions and cannot meet the requirements.
Besides, the size of the final PDF price list file is significantly smaller than that of the full catalog. You may make a full catalog of selected products upon the client's request - with large images and detailed descriptions.
It is worth noting that even if your product should be well presented with high-quality pictures, a price list with small images looks better than a simple one.
So, how to make a template of price list with pictures?
You can choose the proper template for a price list in the Template Manager. We offer templates with both traditional and ultra-compact (of three columns) layouts. Both types include images.
After you have selected and configured the Manager, close it and save the changes. Then get the final price list from the main interface of MyBusinessCatalog.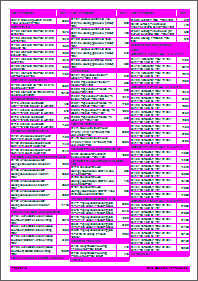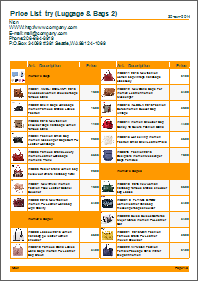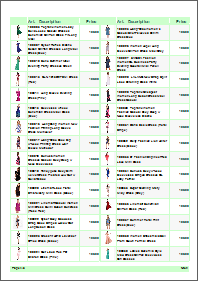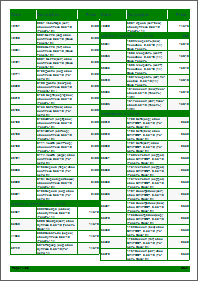 creating a price list >>