MyBusinessCatalog offers the possibility to create price lists of your products at the click of a button.
As the catalog administrator, you can use the main button menu (The big button Paper-Catalog -> Price-list -> Print price-list). Your clients can also create an individual catalog from the media catalog by clicking the corresponding button.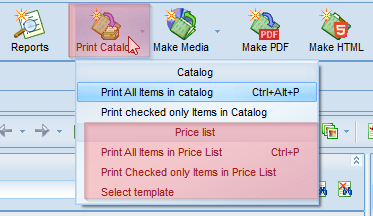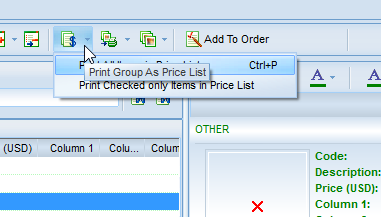 So, you can either create a full price list or draw up a list of items selected by you.
The generated document can be printed or saved as PDF.
It is also possible to post the price list to a web site or send it via e-mail.

Configuration and selection of templates
The layout of all documents is configured with the Report Manager. Price lists are no exception.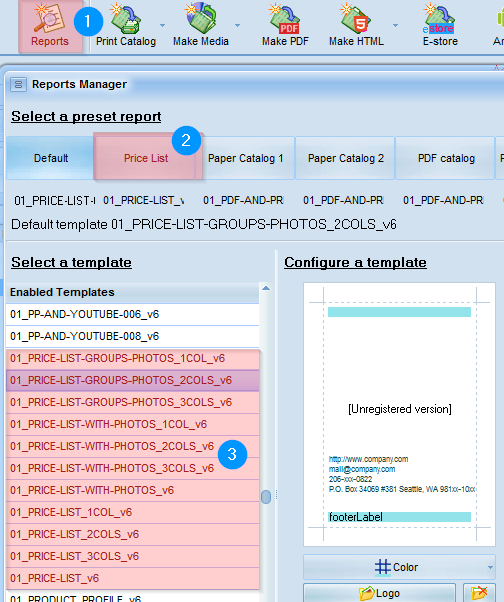 Open the Report Manager, click Price-List on the menu bar and select a template from the left side of the screen menu.
After you have chosen your template, you can change its color set, add your logo, company name, email, address, social links, footer and other information.
Close the Report Manager and save the changes. Now you can create an updated price list at any moment and it will always be close at hand!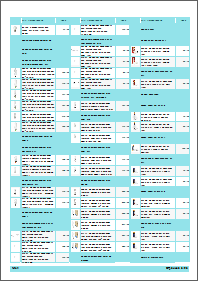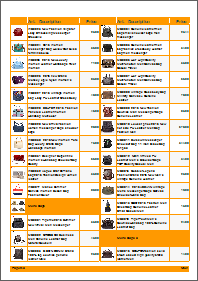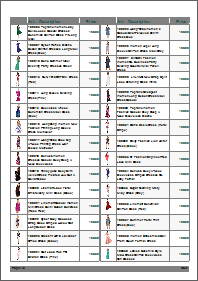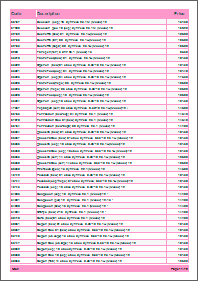 How to prepare price list >>