Most of us have seen or even used depressing identikit price lists.
When compared, such price lists cannot be distinguished from one another at first glance.
So, you may face the task to make at least a price list, if not a catalog, with your range of products in the same compact but more informative form.
Adding thumbnail images
Inexperienced users try to add images directly in Excel. If you spend a lot of time on it, you will get a good document. But if you want to edit it, problems may arise as images get mixed up and everything turns upside down.
So, you need to make a price list with a professional program.
The task can be easily solved by MyBusinessCatalog.
You only need to drag the price list with your mouse from Excel to our program window, add pictures and choose the proper template.
Check out the price lists with images you can finally get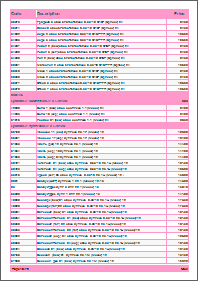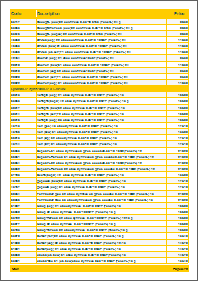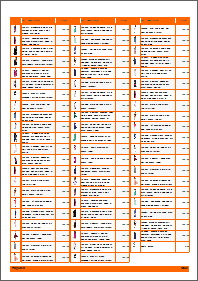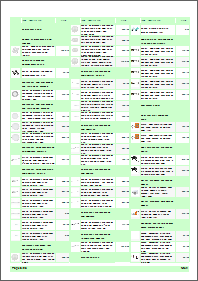 Price list making software >>